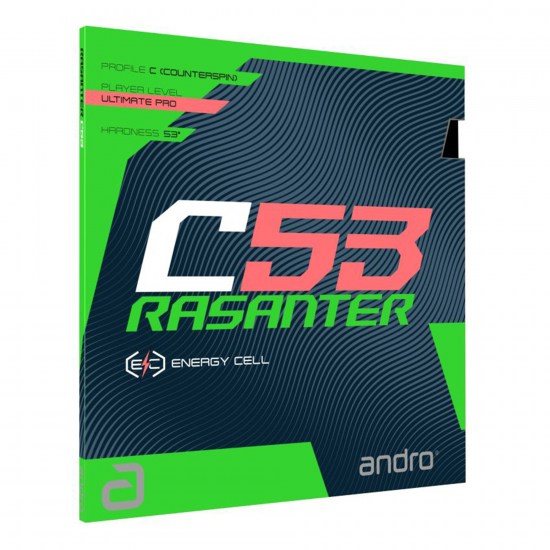 New -38 %
Andro Rasanter C 53 ultramax
· You dominate the game over the table and take every chance to score with a spin or counterspin.
· Break with conventions, use the strengths of the ENERGY CELL technology: more power and quality in your strokes, high dynamics and longer ball contact feel.
· The ENERGY CELL sponge with its highly elastic cell structure ensures an extremely dynamic energy transfer for all topspin variations.
· The 53° hard sponge sets the tone in open rallies: power, stability, precision.
With the newly developed C geometry you gain control over your opponent's spin with help of the Counterspin Damper.


Stock:

In Stock

Model:

Andro Rasanter C 53 ultramax

Andro