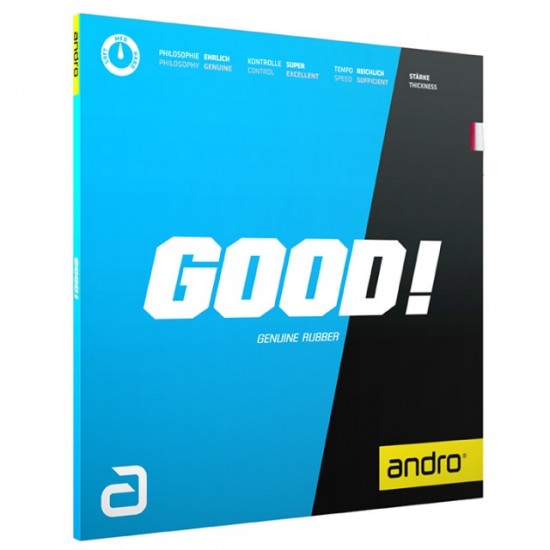 New Hot -25 %
Andro Good Rubber
Playing fast and hard, without compromises? OK, but not with andro® GOOD!
andro® GOOD! was developed for players focusing on the essence of table tennis. Players, driving their opponents crazy with topspins on point, safe blocks and precise counter strokes, for all-rounders.
andro® GOOD! – a classic rubber with incredible feeling and a lot of control. Simply GOOD!

The medium sponge guarantees excellent balance of speed and feel for the ball.

The spinny top sheet has been designed for a solid topspin and block style.

andro® GOOD! – developed for players with traditional playing styles and young players making their first steps into table tennis.
Stock:

In Stock

Model:

Andro Good Rubber

Andro